Mary Louise in the Country (Paperback)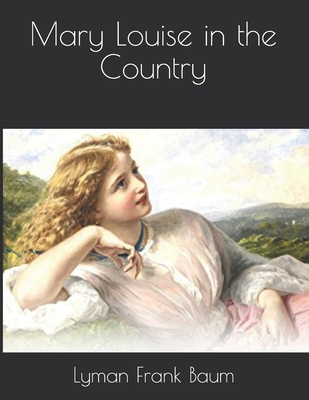 $17.54
Email or call for price.
Description
---
Book Excerpt: ... Mrs. Kenton died and her daughter, who married a city man named Joselyn, has used it as a summer home until this year. I think Mrs. Joselyn is a woman of considerable means.""The furnishings prove that," said Mary Louise. "They're not all in the best of taste, but they are plentiful and meant to be luxurious. Why doesn't Mrs. Joselyn occupy her home this summer? And why, if she is wealthy, does she rent the place?""Those are problems I am unable to solve, my dear," replied the Colonel with a smile. "When old man Cragg, who is the nearest approach to a real estate agent in the village, told me the place was for rent, I inquired the price and contracted to lease it for the summer. That satisfied me, Mary Louise, but if you wish to inquire into the history and antecedents of the Kenton and Joselyn families, I have no doubt there are plenty of village gossips who can fill your ears full of it."...