Far from Home (Paperback)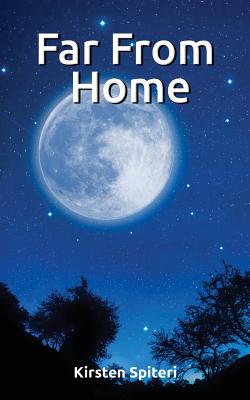 $9.99
Usually Ships in 1-5 Days
(This book cannot be returned.)
Description
---
Rob awakens in a cave in Buskett, frightened, with no memory of who he is or where he came from. Sensing that he is different, people he encounters are threatened by him and he knows he is in grave danger.
The world he finds himself in is vastly different than his own, they hurt animals, steal and lie. The Bondins, a Maltese family shelter him despite great danger to themselves. He must find a way to get back to his own world, his own family, before it's too late.
Reminiscent of Ray Bradbury, Kirsten Spiteri has an uncanny ability to reach you through his sci-fi narrative. In a world that is filled with senseless hatred, he depicts the importance of standing up for what's right against tremendous odds. Far From Home challenges the reader to explore and question societal norms. It is a must-read for all young adults.
Kirsten Spiteri is an award-winning author, his young adult novel, The Wave, won 5 Honorable Mentions in the San Francisco, New York, Los Angeles, Amsterdam and Paris Book Festivals, in 2017.