Si no despierto / Before I Fall (Paperback)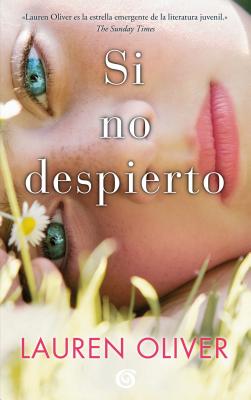 Description
---
Imagina que solo te queda un día de vida Qué harías? A quién besarías? Hasta donde llegarías para librarte de morir? Samantha Kingston lo tiene todo a su favor: es guapa, es popular y sale con el chico perfecto. El viernes 12 de febrero debería ser un día más en su fácil vida, pero no lo es: es el ultimo día. O más bien los ultimos, porque Samantha se despierta una y otra vez en la manana del viernes 12 de febrero y vuelve a vivir la misma jornada siete veces, hasta que se da cuenta de que en su mano está realizar cambios minusculos que supondrán diferencias enormes.

ENGLISH DESCRIPTION

Samantha Kingston has it all: looks, popularity, the perfect boyfriend. Friday, February 12, should be just another day in her charmed life. Instead, it turns out to be her last. The catch: Samantha wakes up the next morning. Living the last day of her life she will untangle the mystery surrounding her death.
About the Author
---
Lauren Oliver estudió Literatura y Filosofía en la Universidad de Chicago y completó sus estudios con un máster en Bellas Artes por la Universidad de Nueva York. Trabajó como asistente editorial en la ciudad de los rascacielos, donde continúa viviendo.

Si no despierto, su primera novela, la convirtió en una autora superventas en el ámbito de la literatura juvenil, publicada en treinta lenguas. Su éxito ha sido posteriormente confirmado gracias a su aclamada trilogía Delirium, formada por Delirium, Pandemonium y Requiem. Es también autora de Dara y Nick (B de Blok, 2015), Pánico (B de Blok 2015) y Réplica, su última novela publicada por Ediciones B.