Saving Everest (Paperback)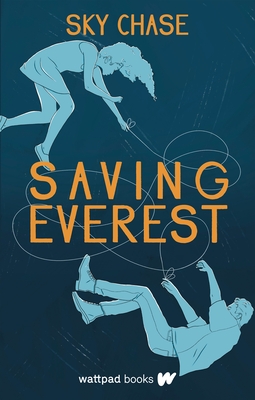 Description
---
Everest didn't know he needed saving, until he met Beverly.

When Everest attempts suicide, no one around him understands why. He's the most popular boy in school—handsome, wealthy, and captain of the football team. He had the whole world at his fingertips, but it's not the life he ever wanted to live. Returning to school after his attempt, he's discarded by his friends and the focus of too much unwanted attention.

Enter Beverly. Quiet, shy, and hardworking—she focuses on school and her part-time job to distract her from a tough home situation. But when she stumbles on Everest in a dusty corner of the old library, she does the one thing she swore she never would: let someone in.

As the bond between Beverly and Everest grows, they discover just how rich life can be when given the freedom to just be yourself.
About the Author
---
Sky Chase is a young author who grew up in the vibrant city of Pittsburgh, Pennsylvania. She's been telling stories since before she could read, but when she joined Wattpad, she found a safe place to create and a platform on which she could advocate for mental health. When Sky's not writing, she can be found counting the constellations from her window, scribbling song lyrics on napkins, and visiting her local animal shelter. Saving Everest is her first novel.