Alice in Wonderland (Paperback)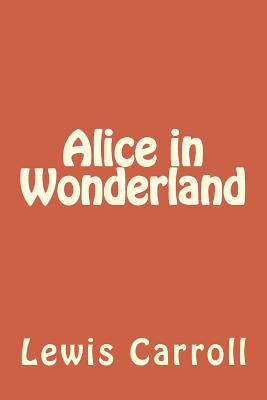 $8.33
Email or call for price.
Description
---
It tells of a girl named Alice falling through a rabbit hole into a fantasy world populated by peculiar, anthropomorphic creatures. For other uses, see Alice in Wonderland (disambiguation). Alice's Adventures in Wonderland Alice in Wonderland. AuthorLewis Carroll IllustratorJohn Tenniel CountryUnited Kingdom LanguageEnglish GenreFiction PublisherMacmillan Publication date 26 November 1865 Followed byThrough the Looking-Glass Alice's Adventures in Wonderland (commonly shortened to Alice in Wonderland) is an 1865 novel written by English author Charles Lutwidge Dodgson under the pseudonym Lewis Carroll. The tale plays with logic, giving the story lasting popularity with adults as well as with children. It is considered to be one of the best examples of the literary nonsense genre. "Alice in Wonderland" redirects here.
About the Author
---
Charles Lutwidge Dodgson, better known by his pen name Lewis Carroll, was an English writer, mathematician, logician, Anglican deacon, and photographer.