Damaged Goods (Blank Slate) (Paperback)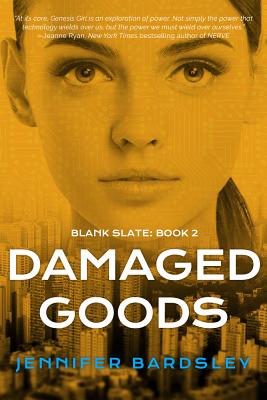 Description
---
Blanca has everything she ever wanted, a hot boyfriend named Seth and the loving support of her foster father, Cal. She's finally escaped the abusive control of her birth father, Barbelo Nemo, and her tortured childhood at Tabula Rasa School.

But the scars of Blanca's Vestal upbringing run deep, especially when the FBI start asking questions. Blanca feels abandoned by Seth who is hunting for Lilith, Blanca's only blood relative. The Defectos, a support group of Vestal-Rejects, offer Blanca comfort instead.

While the Vestal order crumbles, Chinese rivals called the Guardians rise to power and wrest control of important Tabula Rasa contacts. Now Blanca's life is in peril once more, and this time, Blanca struggles to recognize friend from foe.
About the Author
---
Jennifer Bardsley is the creator of the blog Teaching My Baby to Read and the writer of the "I Brake for Moms" column for The Daily Herald. She is the author of Genesis Girl. She lives in Edmonds, Washington.