The Dragon Princess (Dragonslayer Tales #1) (Paperback)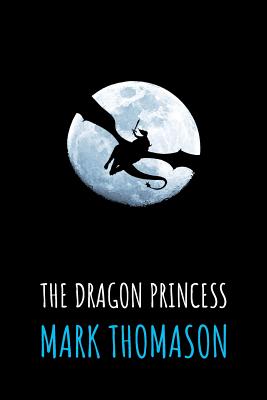 Email or call for price
Backordered
(This book cannot be returned.)
Description
---
An old science teacher has scanned fourteen comic books into his super computer that comprise The Dragon Princess Tale. The Beta program extrapolates between comic frames to create a real story. The Comic Book Fantasy Club is invited to watch The Dragon Princess through Virtual Reality. The Club members enter personal details into the program about who they wish they could be rather than who they really are because their personal lives are so terrible. When a Club member pushes her controller button, Spirit physically becomes a part of the story. As she remains in the Tale, she has difficulty separating fantasy from reality; fantasy time from real time. She is kicked out of the program as a virus. She fights to return to the Tale because fantasy is now more real to her than reality. It is a story of how the Club members become emotionally involved with the comic book characters.
The Club watch her save Togg the Dragonslayer and watch as the two cross Asia and Europe in search of the Joining, which is a joining of two great philosophies: ten levels of dragonslayer teachings and Merwyn's ancient magic. Verbally attacking the idiot king, Spirit is rejected as a virus and sent back to Hank's attic. Frustrated for being written out of the story, she returns into her fantasy world. Togg and Spirit are sent by the king to rescue his daughter, Princess Sammi, from a dragon. During the return journey, Togg and Sammi fall in love. Spirit also falls in love with 2D Togg but her 3D character prevents her from interfering with the basic comic story.
Evil Lord Sarkon instructs Pernicia the Sorceress to kill two dragons to stop the Joining. Spirit is locked in a room at the castle. Zang pushes his controller button and arrives to save her, carrying an iPod. As they dance, they are rejected as a virus and dumped back into Hank's attic. Togg and Firefly the Dragon fight and wound each other. The dragonslayer and the dragon share philosophies as they heal. While Togg is the Alpha of the Joining, Firefly is the Executer. Togg saves Sammi from the tower but is captured and placed in the dungeon. The torturer stretches Togg's body backward on the rack as the king laughs with pleasure. Three teen girls and two baby dragons enter the darkness of the dungeon in an attempt to rescue Togg. The bad king and all his knights fall into the moat when the draw bridge collapses. Princess Sammi and Togg go off together to send all dragons to Dragon Valley, .