A History of Crete (Hardcover)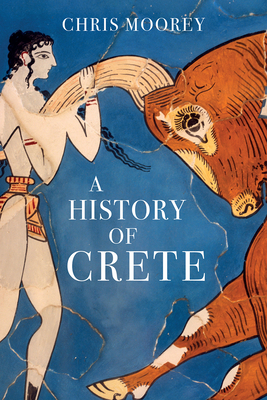 Description
---
Known by the Greeks as 'Megalónisos,' or the 'Great Island,' the island of Crete has a long and varied history. Steeped in historical and cultural heritage, Crete is the most visited of the Greek islands. It has also been of paramount strategic importance for thousands of years, thanks to its location close to the junction of three continents and at the heart of the eastern Mediterranean Sea. For much of its long history, the island has been ruled by foreign invaders. Under the rule of the Mycenaeans, Dorians, Romans, Byzantines, Arabs, Venetians, Ottoman Turks and, briefly, the Third Reich, Cretans, who are fierce lovers of freedom, have adapted to living with their conquerors and to the influence of foreign rule on their culture. In a dazzling contrast to these three thousand years of domination, we see two periods of the island's independence: the vibrant apogee of the Minoan civilization and the brief period of autonomy before union with Greece at the beginning of the twentieth century.

To guide us through this spectacular history, Chris Moorey, who has lived in Crete for over twenty years, provides an engaging and lively account of the island spanning from the Stone Age to the present day. A History of Crete steps in to fill a gap in scholarship on this fascinating island, providing the first complete history of Crete to be published for over twenty years, and the first ever that is written with a wide readership in mind.
 
About the Author
---
Chris Moorey is a writer and historian, and the author of A Glimpse of Heaven. 
 
Praise For…
---
"Moorey, a writer and independent historian, manages to cover the entirety of Crete's long history, from the prehistoric era to the 20th century, ending with a succinct account of the island today. . . . Summing Up: Recommended."
— CHOICE

"A fascinating journey through Cretan history, from its mythological past to its tourist-crowded present"
— Mick Reed, University of New England

"Splendid stuff!"
— Richard Lofthouse, Oxford University Quad Magazine

"Many books about Crete used to focus on the Minoans, with perhaps a nod to classical antiquity, while ignoring everything after that. Chris Moorey's book (now in paperback) includes all periods of Cretan history." 
— Times Literary Supplement

"Chris Moorey's A History of Crete effectively traces the history of Crete from antiquity to the present for a general audience."
— Journal of Modern Greek Studies

"If you want to learn about what was going on Minoan Crete but also under the rule of the Mycenaeans, Dorians, Romans, Byzantines, Arabs, Venetians, Ottoman Turks and, the Third Reich, but also about Crete's contemporary history, this is a fantastic book."
— The Tiny Book Blog