Faster Than Truth (Paperback)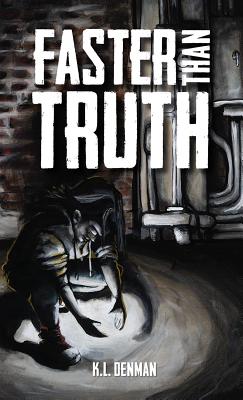 Description
---
Sixteen-year-old Declan dreams of becoming a professional reporter, an international correspondent who flies around the globe covering big stories. But Declan is still in high school, and as the editor of his school paper, he covers school dances ? not exactly ?news.?
Declan gets his chance for a big scoop when another student shows him part of an email written by the principal that discusses implanting students with microchips. Declan, outraged at the idea, publishes the story online without taking the time to do any additional research or fact checking.
The story goes viral. Unfortunately, it's also wrong.
Declan, suspended from school and forced to resign from his position as editor of the paper, begins to question the role of the media and his prospects for the future.
At the same time, he can't ignore the curious impulse to find out what's going on with the kid who gave him the scoop. Smoke, as the kid is known, is surrounded by a curious aura ? and odor. And Declan wants to find out why.
This thoughtful story will appeal to young people trying to navigate today's media landscape.
About the Author
---
K.L Denman is the author of numerous award-winning books for young people. Her first book, Rebel's Tag (Orca Book Publishers) was an OLA Best Bets selection, A CCBC Best Books selection and a Chocolate Lily Award nominee. Her books have been translated into French, Swedish, Norweigan, and many other languages. K.L. Denman lives in Delta, British Columbia.