Time's Musicians (Paperback)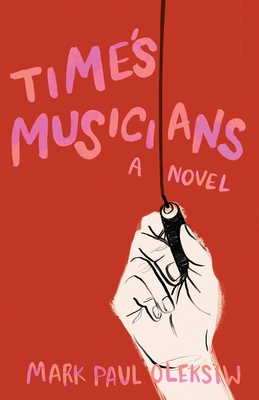 $20.24
Usually Ships in 1-5 Days
(This book cannot be returned.)
Description
---
SEMI-FINALIST for Booklife Prize in Fiction
The Story
As a child, Billy believed in black holes and time travel. Now, in his thirties, Billy is the reclusive creator of a popular comic book. On the eve of its final edition, Billy's behavior grows erratic as he mysteriously requests assistance from the retired psychologist who evaluated him ten years earlier, Dr. Carrie Woodson.
Time's Musicians is the story of two eccentric outsiders, Billy and John, who meet at summer camp. Both brilliant, they reunite as college roommates seeking answers to life's great questions. A "prank"by Billy changes their relationship and future forever. Carrie's quest for the truth leads her to realize the boys' friendship was more complicated than anyone imagined. What would cause Billy to turn on John, pure jealousy or worse, insanity? Will Carrie finally solve the puzzle before it's too late?
Time's Musicians is a suspenseful, coming-of-age story exploring the eternal search for light within the darkness of the human condition. In between moments of silence, there is a song awaiting musicians to play it.