Seventeen and Trying to Survive: A heartbreaking tale of hunger, homelessness, abuse and surviving divorce (Paperback)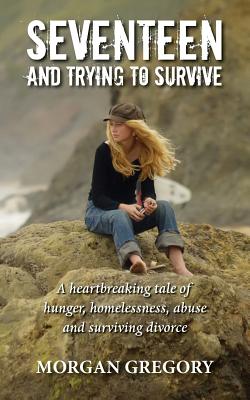 $18.20
Usually Ships in 1-5 Days
(This book cannot be returned.)
Description
---
Seventeen and Trying to Survive is a painfully raw and tragic account of one teenager's journey navigating the tumultuous divorce of her parents.

Based on excerpts from her secret journal, Lily Grace illustrates the picture of a once happy child who slowly crumbles, piece by piece, at the hands of her self-centered and preoccupied fighting parents.

This raw and intimate story is a must-read for teens and young adults who are often forced to endure the tragic and lasting trauma during parental breakdown. It's also a sobering wake-up call for all adults who are contemplating their own separation and divorce.

Lily's powerful teenage testimony evokes a merciless and heart-breaking tale filled with grace, insight and a desperate hope for survival.

The author masterfully sews an intricate and multi-faceted literary quilt that envelopes young Lily, a warm and beautiful blanket that comforts her during her coldest moments. But is that soothing quilt enough?