Can You Hear the Trees Talking?: Discovering the Hidden Life of the Forest (Hardcover)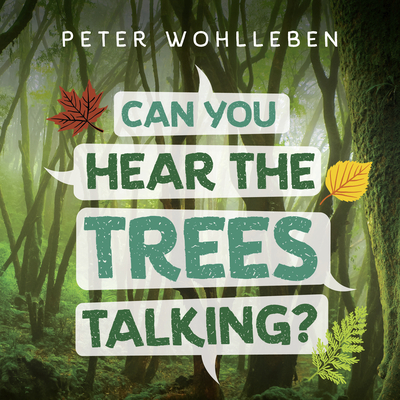 $17.95
Usually Ships in 1-5 Days
Description
---
Based on the New York Times bestseller The Hidden Life of Trees, this interactive introduction to the forest shares outdoor activities kids can do on their own or with parents--plus quizzes, photographs, fun facts, and more
Did you know that trees have parents and grandparents who have wrinkles? Did you know that tree kids go to school for hundreds of years? Did you know about the forest internet? Did you know trees make us healthy and strong? Sometimes, even trees get sick, but we can help them get better.
Can You Hear the Trees Talking? shares all the mysteries and magic of the forest with language and learning tools that kids will love and understand. Featuring simple activities kids can try on their own or with parents, along with quizzes, photographs, and more, this wonderful book encourages at-home learning and fun as kids discover the wonder of the natural world outside their windows.
"Lush full-color photos and pictures create an immersive experience and the layout facilitates engaged, delighted learning. ...this book may prompt frequent family visits to, and a new appreciation for, neighborhood trees and local forests."
--Washington Parent
About the Author
---
Peter Wohlleben is the author of numerous books, including the New York Times bestseller The Hidden Life of Trees and its follow-ups The Inner Life of Animals and The Secret Wisdom of Nature. His children's books include Can You Hear the Trees Talking? and Peter and the Tree Children. Peter lives in Germany next to a big, magical forest, where he runs a forest academy for children and adults.