Errant (Paperback)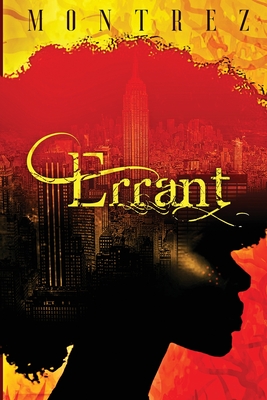 $16.84
Usually Ships in 1-5 Days
Description
---
Superpowers transform one anxious outside into New York's most wanted girl in this soulful, spirited YA Contemporary Fantasy.
16-year-old Savannah Scarlett struggles to reclaim her life after the devastating loss of her father. but finding a place to belong isn't easy for someone who's used to living life on the sidelines.
Just when she thinks things can't get any worse, Savannah witnesses an impossible phenomenon that triggers the emergence of a wild and powerful gift. She must learn to accept and control her newfound ability or die trying. That is if a deadly organization of vicious hunters doesn't kill her first.
Running for her life, Savannah soon finds refuge with the Errants, a ragtag group of powerful misfits who share her power and all the danger that comes with it.
A supernatural war has long been brewing. Savannah is no chosen one or savior, but she may be the catalyst needed for the Errants to have a fighting chance at survival against an immortal enemy.
Fans of Divergent and the Darkest Mind are sure to enjoy.