Hunt the Dragon Within: The Journals of Ravier, Volume II (Paperback)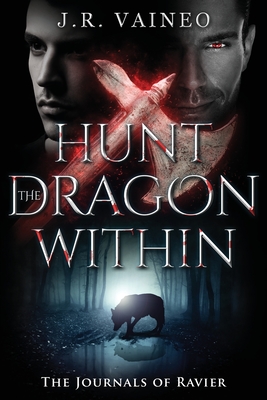 $22.09

Usually Ships in 1-5 Days
(This book cannot be returned.)
Description
---
WHAT IF YOUR HOME WAS BEING THREATENED? Not simply by one sorcerer, but thousands? An entire race of them. As vampires, they're hungry for blood. Meet the Sorsryns: eight clans, with a ninth one forcing its way into Muraine's history. The Vitiosyns.
Zymarc's king over them. Perhaps, I wouldn't have cared at all what he did. But then I was given charge of Awngeleik, the dragon-horse, and everything changed after that. I went to Muraine, searching for my father's killer. What greeted me, instead of the answers I sought, was war; an attack on the home of Dragon Tamers and Memory Keepers, their young King Talok, cursed to die. I didn't have a choice. I had to do something. And I did. Yet, now, Paragon is broken. And so is their king.
Can I save him? Can I also save one of the Sorsryn Clans, from being slaves to the Laws of Neutrality? They are as a weapon, won by the Vitiosyns. Now, it's only a matter of time. Someone's going to die. Will death claim me? Or will it claim Zymarc, Talok, or . . . someone else?
Only time will know. Time, the spirits, and me: Tyler Malik Ravier.