Kings of Muraine: The Journals of Ravier, Volume I (Hardcover)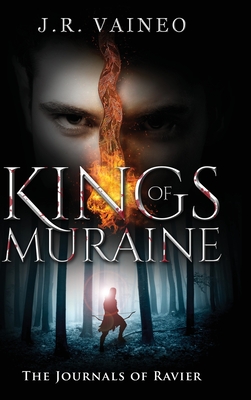 $32.49

Usually Ships in 1-5 Days
(This book cannot be returned.)
Description
---
A YEAR TO THE DAY since my dad, Lance Ravier, died. Somehow, it felt like just yesterday. The shock of it was still so raw. That night changed my life, and everything, forever. I saw them. Two strangers from another world. One with glowing yellow eyes. The other with vampire fangs. The one with fangs claimed to be a king. But he was a young king, at best. The King of Paragon. He broke the news to me. My dad wasn't from Earth. Instead, he was from a world filled with magic: Muraine. His other home.
After thirteen years of hiding the truth, of lying to me, all he left behind were hidden belongings from a secret life. And the dragon-horse: Awngeleik. How could I refuse King Talok, when asked to look after her . . . to help keep her from falling into the enemy's hands? The grasp of Zymarc, King of Vitiosyns. Either amused or psychotic, I agreed to it. What could happen to top my dad dying or death itself? If I knew what would happen, I might have made a different choice.
Regardless, the pages are still turning. I still have time. He still looks at me with fear for what I really am, and hatred for what I might do. If only she had not done what she did. None of this would have happened . . .