Tessa and Weston: The Best Christmas Ever (Paperback)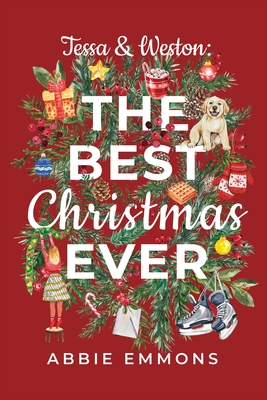 $15.99

Usually Ships in 1-5 Days
Description
---
It's Tessa and Weston's first Christmas together, and Tessa is determined to make it the best holiday ever. But when her estranged mother shows up with a suitcase and plans to stay for two weeks, Tessa's hopes are shattered.
Bitter from the past and still holding a grudge, Tessa is in no mood to give her mother a second chance. The holiday season may be a time of reconciliation with family, but Tessa believes her mother will never change. Why get close when she's just going to leave again? Tessa realizes there is only one way to save this Christmas: avoid her mother as much as possible.
With the best intentions in mind, Tessa chooses to not tell her mother about Weston's disability. But when they meet face-to-face, Tessa is mortified and ashamed by her mother's insensitive remarks. Weston begins to think he is the real cause of Tessa's shame. His old demons resurrect to haunt him with doubts: What if, one day, Tessa stops loving him because of his disability?
Determined to prove his love for her, Weston makes it his mission to be the best boyfriend ever and works to reunite Tessa with her mother. Meanwhile, Tessa plots elaborate ways to avoid "mother-daughter time" at all costs. One scheme leads to another, until Tessa finds herself tangled in a web of deceit - and, worst of all, lying to Weston.
When the secrets between them force Tessa and Weston to face their greatest fears, they must confront the inescapable question: Is true love worth the risk of heartbreak? Is it ever too late to forgive and start over?
The Best Christmas Ever is a heartwarming holiday follow-up to 100 Days of Sunlight by Abbie Emmons. You'll love this touching story of forgiveness, family, and first love.