Anchor of Faith: The Enduring Spirit of the Black Men's Gathering (Paperback)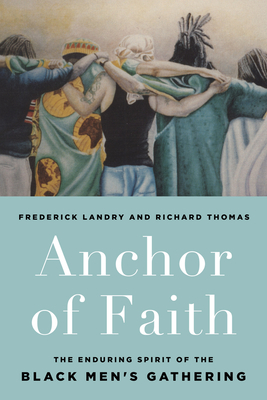 $31.20
Email or call for price.
Description
---
Born of the need to address the plight of men of African descent in the United States, and the unique afflictions imposed upon them, the Black Men's Gathering was founded in 1987 by a small group of Baha'is. From its humble origins in a Greensboro hotel room where the original twelve participants met, the Gathering would grow and evolve over the course of a quarter-century to embrace hundreds in an atmosphere of love, fellowship, and devotion. Anchor of Faith gives us a glimpse of the vibrant spirit of the Gathering, details its history, evolution, and influence, and brings to light the countless avenues of service pursued by its participants both at home and across the globe.
About the Author
---
Frederick Landry works as an analyst for the U.S. General Services Administration. Landry received his law degree from the University of Melbourne and his Master of Laws from Vanderbilt University, where he specialized in International Criminal Law. He is author of several publications and papers on collective security, including The Evolution of Collective Security and The United Nations Charter, Elements and Applications That Prevent Collective and Human Security. He is a member of the Northern Virginia Bahá'í community. Richard Thomas is Professor Emeritus of History at Michigan State University. He is author and coauthor of several books on race relations, the African American experience, and the Bahá'í Faith, including Understanding Interracial Unity: A Study of U.S. Race Relations, Life for Us is What We Make It: Building the Black Community in Detroit: 1915–1945, and Lights of the Spirit: Historical Portraits of Black Bahá'ís in North America, 1898–2000. He was one of the original twelve men who formed the Bahá'í Black Men's Gathering in 1987. He is presently a member of the Ann Arbor Bahá'í community.