Othello: Ignatius Critical Edition (Paperback)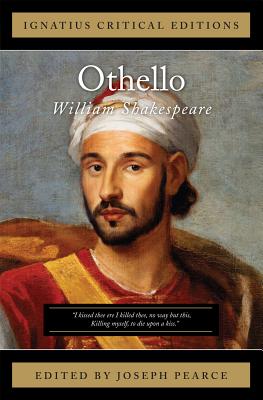 $11.13

Usually Ships in 1-5 Days
Description
---
One of the four great tragedies—alongside Hamlet, King Lear, and Macbeth—Othello is among the darkest of Shakespeare's plays, illumining the shadows of the gloomiest recesses of the human psyche and serving as a damning indictment of the world in which it was written. A cautionary tale of the destructiveness of sin and the ruinous consequences of bad philosophy, Othello seems to express Shakespeare's rage at the cynicism and brutality of the age in which he lived. From the Machiavellian menace of Iago to the blind and prideful jealousy of Othello, this classic of world literature shows us the shadow falling over a society that has turned its back on the light and life of virtue.
About the Author
---
Popularly known as the 'Bard of Avon', English playwright, poet, and actor William Shakespeare was baptised on 26 April 1564. Not much is known about his date of birth or his formal education. Born and brought up in Stratford-upon-Avon, he moved to London at age 21, where he wrote and acted in plays like Hamlet and As You Like It for the theatre group 'The King's Men'. Shakespeare, who died on 23 April 1616, gave the English language its most beautiful figures of speech, allegories, and images.

Joseph Pearce, director of the Aquinas Center for Faith and Culture at Aquinas College in Nashville, is the author of three books on Shakespeare, all published by Ignatius Press, and is the editor of the Ignatius Critical Editions of Romeo and Juliet, The Merchant of Venice, Julius Caesar, Hamlet, King Lear, and Macbeth. He is editor of the St. Austin Review (or StAR), a magazine of Christian culture and tradition published by St. Augustine's Press.