A Handbook to Appalachia: An Introduction to the Region (Paperback)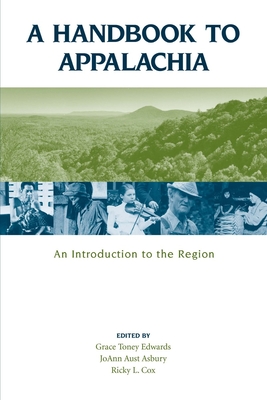 $32.44
Email or call for price.
Description
---
Scholars who teach, write, or speak on the history and culture of the Appalachian region are frequently asked by students, administrators, or colleagues to recommend a relatively short, comprehensive book about Appalachia. Until now, there has been no interdisciplinary introductory text in Appalachian studies.A Handbook to Appalachia comprises a collection of concise, accessible overviews of the region written by top academics in a variety of fields, all directed at a general audience. Accompanied by dozens of inviting photographs, the essays offer information to those becoming acquainted with Appalachia for the first time as well as to more experienced observers of the region. The essays are arranged to show how various features of Appalachia are related. Each essay is followed by a list of suggested readings for further study.A Handbook to Appalachia provides a clear, concise first step toward understanding the expanding field of Appalachian studies, from the history of the area to its sometimes conflicted image, from its music and folklore to its outstanding literature.Chapters:HistoryThe Peoples of AppalachiaNatural Resources and EnvironmentEconomicsPolitics of ChangeHealth CareEducationFolklifeLiteratureReligionVisual ArtsAppalachians Outside the Region
About the Author
---
Grace Toney Edwards directs the Appalachian Regional Studies Center at Radford University and is a Dalton Distinguished Professor of Appalachian Studies and English. Among her numerous published works are "Marilou Awiakta: Poet for the People," in Her Words: Diverse Voices in Contemporary Appalachian Women's Poetry, a critical essay about Corra Harris in the foreword to Harris's A Circuit Rider's Wife, and "Emma Bell Miles: Feminist Crusader in Appalachia" in Appalachia Inside Out.JoAnn Aust Asbury is a member of the English Department at Radford University, Associate of the Appalachian Regional Studies Center, and Assistant Director of the Highland Summer Conference. She has published articles, poems, and essays in Virginia English Bulletin, Bluefield Daily Telegraph, and New River Historical Society Journal.Ricky L. Cox teaches composition, American literature, and Appalachian folklore for the Department of English at Radford University. He has published essays, literary criticism, and photographs in numerous regional journals and anthologies.