Mercury Man (Paperback)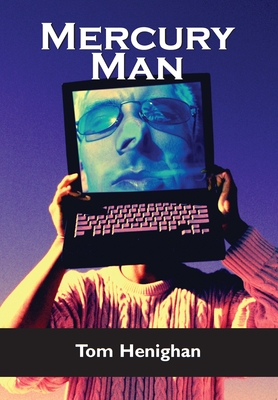 Description
---
Short-listed for the 2006 Red Maple Award Tom Blake is a likeable but shy high school student, who fantasizes about adventure, romance, and discovering "portholes" to the past. Little does he know that all are about to come his way. Tom discovers that a local computer company is conditioning his fellow students for what he suspects is some evil purpose. He soon finds himself up against a corrupt organization with an agenda of genetic experimentation. Mercury Man evokes all the excitement of the best scifi, fantasy, and hero myths while never losing touch with ordinary urban contemporary reality.
About the Author
---
Tom Henighan's numerous works of fiction, non-fiction, and poetry include The Maclean's Companion to Canadian Arts and Culture, The Well of Time, and the YA novel Viking Quest (2001). He lives in Ottawa, and teaches at Carleton University.
Praise For…
---
"This is non-stop action."


"What happens when an ordinary teenager discovers his friends are being brainwashed by a huge computer company? Action and suspense, with some super-heroics thrown in. With Tom Blake, Tom Henighan has created a character that teens will identify with."
Aha Blume, 701.com