Guide to Investing in Stocks, Bonds, Etfs and Mutual Funds: An Investor'S Guide to Building Wealth (Paperback)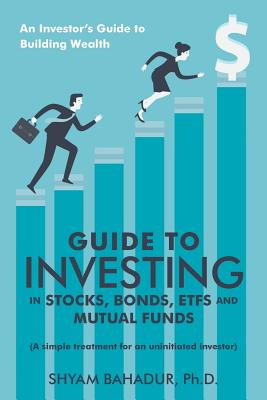 $22.09
Email or call for price.
Description
---
Where to invest for growth can be a daunting decision for even an experienced investor. For a beginner, it can seem downright impossible. The author covers in this investment guide all kinds of investments including the stocks, treasury securities, municipal and corporate bonds, mutual funds and exchange traded funds and introduces even the master limited partnerships and real estate investment trusts.
Some of the highlights of coverage are
the concept of compounding and dollar cost averaging
selection and analysis of stocks using the fundamental approach to stock evaluation supplemented with technical analysis
selection and analysis of mutual funds and ETFs
asset allocation, diversification and rebalancing
guidelines for buying and selling the securities
evaluating market levels and the discussion of market volatility and crash
economic and tax considerations in investing
About the Author
---
Shyam Bahadur earned a Ph.D. in mechanical engineering from the University of Michigan, Ann Arbor. He was the Professor in Mechanical Engineering Department at Iowa State University, Ames for about forty years. In recognition of his professional excellence, he was recognized as the University Professor and the Fellow of ASME and ASTM Professional Societies. This book is an offshoot of his extensive knowledge and experience in investing.