On Bullshit (Compact Disc)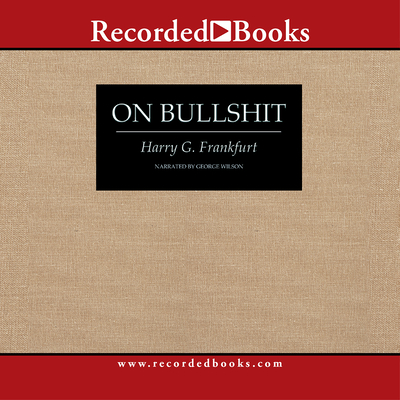 $9.99
Email or call for price.
Description
---
Written by Harry G. Frankfurt, Professor of Philosophy Emeritus at Princeton University-one of the world's most influential moral philosophers-On Bullshit has to be heard to be believed This best-seller describes the unique situation in our culture in which the truth is overwhelmed by wave after wave of nonsense and misrepresentation. Faced with no clearly articulated theory of this condition, what function it serves, or what it means to us, Frankfurt enters his own brilliant theory.