Evidence of Things Not Seen (Paperback)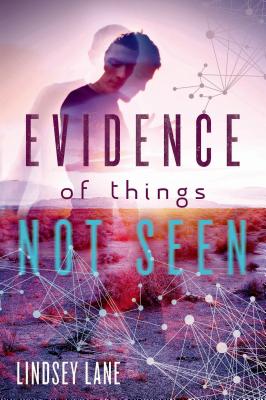 Description
---
When a teenage genius goes missing, the residents of a small Texas town try to unravel the mystery.
Tommy Smythe is missing.
Fact: Tommy was very good at physics and less good at basic human interaction.
Fact: Tommy recorded his thoughts and observations in a notebook.
Fact: Tommy believed in the existence of parallel universes.
Fact: Tommy was adopted.
The conclusions to be drawn from the facts are not simple. Did he run away to find his birth parents? Did he slip through a wormhole and enter one of the multiple universes he believed in? Did he simply wander off?
Only one thing is certain: until one possibility is proven true, all possibilities exist.
Told through multiple perspectives, here is a story about how the residents of a small town seek answers to the mystery of a teen's disappearance. Evidence of Things Not Seen by Lindsey Lane explores themes of loneliness, connectedness, and the role we play in creating our own realities.
"Evidence of Things Not Seen masterfully weaves science, suspense, amazing characters, and scintillating writing to create a multiple universe of stories and lives joined by the power of a single mysterious event. Lindsey Lane has written a unique, powerful novel." —Francisco Stork, author of Marcelo and the Real World
About the Author
---
Lindsey Lane received her MFA in writing for children and young adults from Vermont College of Fine Arts. She is the author of the award-winning picture book Snuggle Mountain (Clarion, 2003). A playwright, Lindsey lives in Austin, Texas, with her family.
Praise For…
---
"Evidence of Things Not Seen masterfully weaves science, suspense, amazing characters, and scintillating writing to create a multiple universe of stories and lives joined by the power of a single mysterious event. Lindsey Lane has written a unique, powerful novel." —Francisco Stork, author of Marcelo and the Real World
"Evidence of Things Not Seen is a powerful, gripping, beautifully written novel of multiple perspectives. Each voice is unique and compelling; together, they raise profound questions about existence, purpose, and belief, all while moving at a tension-packed pace." —Janet Fox, author of Sirens
"As original as it is compelling, Evidence of Things Not Seen captures the wild pulse of a town dealing with loss and moving on in the backwards-forwards leaning way of life. A gem of a first novel." —Alan Cumyn, author ofTilt and the Owen Skye series
"I was fascinated and moved by this thoughtful book about community, faith, and science. Be prepared to feel both hope and despair on every page. Evidence of Things Not Seen will make you look again." —Sarah Aronson, author of Believe and Beyond Lucky
"Each character has some connection, even if tangential, to Tommy, whose disappearance speaks to the inscrutability of time, the universe, and the construction of individual truths." —Publishers Weekly
"Complex and rich, the story hints at Tommy's fate, but with an open ending that is perfect for sparking discussion." —Horn Book
"When a high school boy obsessed with quantum physics suddenly disappears, friends and neighbors reveal details of their lives as they speculate on his whereabouts . . . Thought-provoking." —Kirkus Reviews