Mother Goose's Nursery Rhymes: A Collection of Alphabets, Rhymes, Tales, and Jingles (Paperback)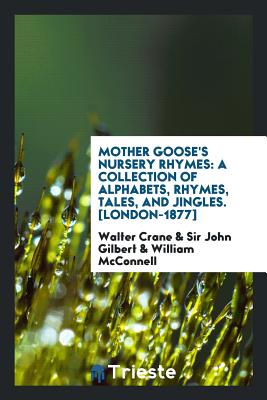 Description
---
About the Book
Books about Poetry for Juveniles introduce children to poetical works, many of which are written specifically for the age group. Titles include: Around the Year in Rhymes for the Jewish Child, More violets: a child's thoughts on nature in verse and prose, Mother Goose; or, The old nursery rhymes, Nursery lyrics & other verses for children, Poetry and the child, The Children's Shakespeare, The Way of Poetry; An Anthology for Younger Readers, Very short stories and verses for children, and Easy Poetry for Children, a Selection from the Best Authors.
About us
Trieste Publishing's aim is to provide readers with the highest quality reproductions of fiction and non-fiction literature that has stood the test of time. Our titles are produced from scans of the original books and as a result may sometimes have imperfections. To ensure a high-quality product we have:
thoroughly reviewed every page of all the books in the catalog
repaired some of the text in some cases, and
rejected titles that are not of the highest quality.
You can look up "Trieste Publishing" in categories that interest you to find other titles in our large collection.
Come home to the books that made a difference