James Munkers: Time Freak (Paperback)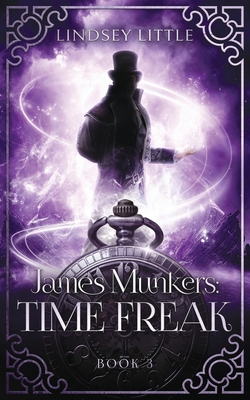 $17.54

Usually Ships in 1-5 Days
(This book cannot be returned.)
Description
---
James Munkers is out of time.
He's supposed to be looking after the house while his parents are away, but the magic-fuelled kids in the bedroom upstairs keep manifesting elephants in the living room.
He's supposed to be attending his last year of school, but the headmaster is evil and there's a crack in the fabric of reality near the main gate.
He's supposed to be saving the world, but the dimensions are breaking down, the Hoarders are poised to attack, and the Shadow Figure draws ever closer.
James needs more time.
But when he unexpectedly travels back to the nineteenth century, he gets more time than he bargained for. And that still might not be enough to fix what - or who - he finds there.
James Munkers: Time Freak is the third book in a fantasy adventure series for young adults.