Boy's Best Friend (Hardcover)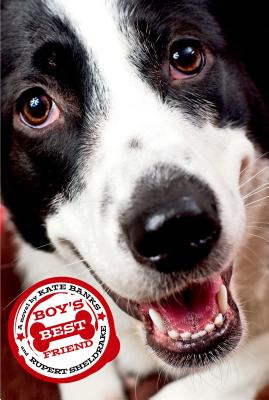 Description
---
Eleven-year-old George has a dog, Bart, who seems to know everything about him-from when he is feeling sad to when he will arrive home from school. George's new neighbor and classmate, Lester, also has a dog, Bill Gates, and Lester thinks he is the smartest animal in the world. When their teacher assigns a school science project about animal behavior, George and Lester decide to conduct an experiment based on the world-famous Rupert Sheldrake's experiments about dogs. George even has an email exchange with Dr. Sheldrake to help him with the project-and he and Lester soon find out that, through a few simple experiments, kids can make scientific discoveries, too. This middle-grade boys and dogs story is inspired by Rupert Sheldrake's bestselling adult book, Dogs that Know When Their Owners Are Coming Home.
About the Author
---
Kate Banks has written many books for children, among them Max's Words, And If the Moon Could Talk, winner of the Boston Globe–Horn Book Award, and The Night Worker, winner of the Charlotte Zolotow Award. She grew up in Maine, where she and her two sisters and brother spent a lot of time outdoors, and where Banks developed an early love of reading. "I especially liked picture books," she says, "and the way in which words and illustrations could create a whole new world in which sometimes real and other times magical and unexpected things could happen." Banks attended Wellesley College and received her master's in history at Columbia University. She lived in Rome for eight years but now lives in the South of France with her husband and two sons, Peter Anton and Maximilian.
Dr. Rupert Sheldrake
is a biologist and the author of ten previous books. He studied at Harvard and Cambridge Universities and works on projects funded by many institutions around the world. He lives in London with his wife.