Tormento (Oscuros #2) (Paperback)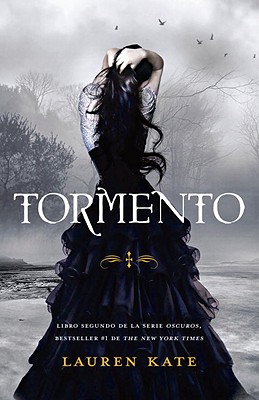 Other Books in Series
This is book number 2 in the Oscuros series.
Description
---
Luce está en grave peligro. Para protegerla, ángeles y demonios pactan una tregua que cambiará el transcurso de la historia.
 
Aunque ella lo ignore, Luce es una pieza clave en la lucha entre el bien y el mal. Por eso los Proscritos, ángeles caídos condenados al exilio, quieren secuestrarla, para extorsionar a ángeles y demonios a cambio de ganarse un nuevo acceso al cielo. Daniel y Cam son conscientes del peligro que corre Luce y pactan una tregua de dieciocho días para trabajar juntos y poder dar caza a los Proscritos. Durante este tiempo, los dos quieren mantener a Luce lejos del peligro y la esconden en la Escuela de la Costa, un exclusivo colegio en la que conviven humanos y nefilim, los hijos de humanos y ángeles caídos que la protegerán. Los profesores de los nefilim, Steven y Francesca, son un demonio y un ángel que están enamorados. Ellos enseñan a Luce que las sombras que la acechan, las Anunciadoras, pueden mostrarle imágenes de sus múltiples pasados. Gracias a ello, Luce pronto entenderá muchas de las cosas que Daniel no ha querido contarle y empezará a sospechar que su relación está motivada por intereses ocultos.
About the Author
---
Lauren Kate creció en Dallas, Texas. Tras licenciarse en la Universidad de Emory, se trasladó a Nueva York y poco después cursó un máster en escritura creativa en la Universidad de California, Davis. Ha escrito varias novelas juveniles, entre las cuales se encuentran Oscuros y Pasión, la primera y tercera entrega de la exitosa serie Oscuros. Actualmente vive en Los ángeles con su esposo.