Wild (Hardcover)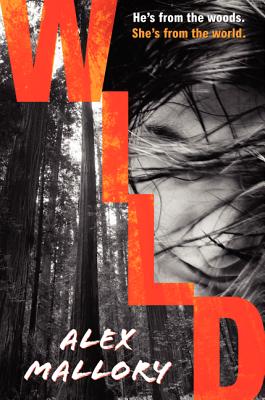 Description
---
Cade, a teen raised alone in the wilderness, is thrust into civilization in this modern retelling of Tarzan.
No one knows the forest better than Cade, who has spent his entire life there, foraging, hunting, and surviving. Raised to believe no one else is left in the world, he is shocked when he encounters Dara, a modern girl on a camping trip in his woods. And when an accident forces him back into society with her, he begins to question his entire life. Together, Cade and Dara attempt to handle their newfound celebrity as the media closes in. But the truth of Cade's past might be too much for either of them.
Alex Mallory's action-packed and romantic tale is told from both Cade's and Dara's point of view and is perfect for fans of contemporary and dystopian YA as well as classic survival stories such as Hatchet, Lord of the Flies, and Tarzan.
About the Author
---
Alex Mallory was born and raised in the Midwest. A big fan of reading, history, camping, and competitive M&M sorting, Alex once crossed a dilapidated train trestle in the middle of the night, two hundred feet above the Wabash River, in a futile attempt to prove her love to someone who had no idea she existed. (1) She lived to tell about it, (2) it didn't work, and (3) she doesn't recommend it.
Praise For…
---
This utterly compelling contemporary take on the Tarzan story has all the appeal of a paranormal romance without the supernatural cheats.
— Bulletin of the Center for Children's Books

Told from multiple perspectives, Malloy's contemporary spin on Tarzan is wrought with emotion and intrigue, making this an unlikely but enjoyable romance.
— Booklist

The plotting of this retelling of Edgar Rice Burroughs's Tarzan of the Apes is smart and will keep readers interested in how Cade came to be in the woods. A fine addition to any YA collection.
— School Library Journal

The story is engaging and makes the reader want to know what will happen when Cade and Dara hook up the next time.
— Voice of Youth Advocates (VOYA)

Cade and Dara's struggle to be together shines.
— Kirkus Reviews

WILD delivers a fresh take on a classic story, with authentic characters who come alive on the page and an exhilarating romance.
— Megan Crewe, author of the Fallen Worlds trilogy