The Princess Diaries, Volume III: Princess in Love (Library Binding)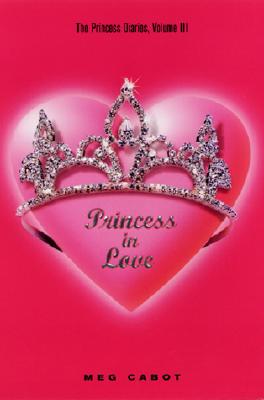 Other Books in Series
This is book number 3 in the Princess Diaries series.
Description
---
Princess Amelia Mignonette Grimaldi Thermopolis Renaldo may seem the luckiest girl ever.
She's a princess, for starters. She also lives in New York City. And while she's no supermodel, mirrors do not crack at her reflection. Best of all, she finally has a boyfriend.
The truth is, however, that Mia spends all her time doing one of three things: preparing for her nerve-racking entrée into Genovian society under the slave-driving but elegant Grandmére, slogging through congestion unique to Manhattan in December, and avoiding further smooches from her hapless boyfriend, Kenny.
All she wants is a little peace and quiet...and a certain someone else to be her boyfriend. For Mia, being a princess in love is not the fairy tale it's supposed to be...or is it?
About the Author
---
Meg Cabot's many books for both adults and tweens/teens have included multiple global and #1 New York Times bestsellers, selling over twenty-five million copies worldwide. Her Princess Diaries series has been published in more than 38 countries and was made into several hit films by Disney. Meg is still waiting for her real parents, the king and queen, to restore her to her rightful throne. She currently lives in Key West, FL, with her husband and various cats.