Stotan! (Paperback)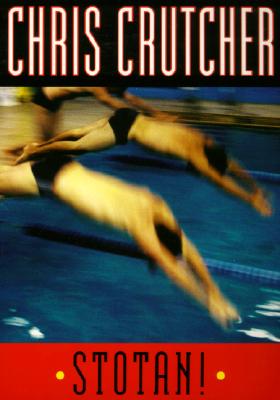 Description
---
Stotan: A cross between a Stoic and a Spartin
It's the last swimming season for Walker, Nortie, Lion, and Jeff, and their coach is building their self-discipline in a grueling four-hour-a-day test of stamina designed to bring them to the outer edge of their capabilities.
As it turns out, Stotan Week is also the week in which secrets are revealed, and the four friends must draw upon their new strengths for an endurance they never knew they'd need.
About the Author
---
Chris Crutcher has written nine critically acclaimed novels, an autobiography, and two collections of short stories. Drawing on his experience as a family therapist and child protection specialist, Crutcher writes honestly about real issues facing teenagers today: making it through school, competing in sports, handling rejection and failure, and dealing with parents. He has won three lifetime achievement awards for the body of his work: the Margaret A. Edwards Award, the ALAN Award, and the NCTE National Intellectual Freedom Award. Chris Crutcher lives in Spokane, Washington.